16 September, 2020
Six months after the advent of the health emergency, the consequent halt to all academic work and even the establishment of a period of confinement, activity returns to the Contador Foundation's Plaza Éboli Cycling Academy. The sessions restarted this Tuesday, in its usual hours (17.30-19.30), occupations for which much emphasis has been placed on the establishment of a rigorous protocol for the prevention of COVID-19. In addition to this return of activities, the school reminds everyone that registration is also open to all new 'students' who wish to practice cycling.
There are several novelties in this reopening. Firstly, a division of activities into groups has been established in order to form teams with a smaller number of members that can be managed more easily as bubbles; a measure that is being implemented to minimise contacts and which will be accompanied by the obligation to wear a mask whenever cycling is not possible or a minimum of one and a half metres cannot be respected, as recommended by the health authorities, in the interpersonal space.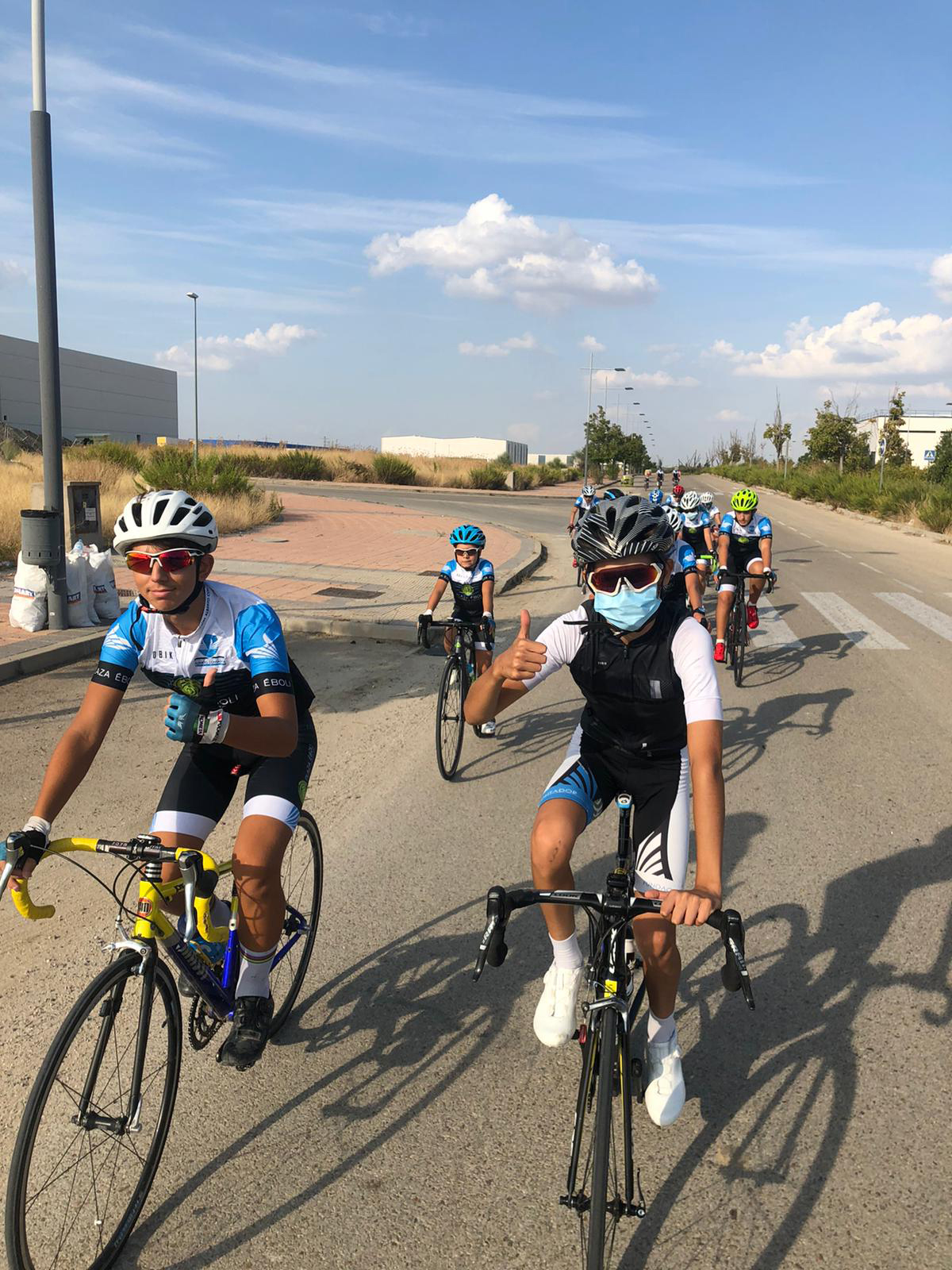 The mask will be absolutely obligatory for access to the academy and the Plaza Éboli shopping centre. In addition, access to the premises is limited to students or monitors only, with the entry of parents or guardians no longer being possible as it has been until now. Hand disinfection will also be compulsory for access to the academy, which is why hydroalcoholic gel dispensers have been installed at the entrance to the school. As an additional measure for the correct functioning of the activities, the temperature will be taken from all those attending and if it exceeds 37º, they will not be able to take part in them.
The distribution of the interior of the facilities has been optimised in order to facilitate an entrance and exit corridor in which an interpersonal distance of half and half can be maintained. The changing rooms, as part of these protective measures, will remain out of service; this circumstance means that the members of the school will have to go equipped for the activities already from home. Similarly, only the monitors and only those equipped with plastic gloves will be able to handle the materials used to carry out some activities, such as the cones used in balance and dexterity exercises.
The Contador Foundation's Plaza Éboli Cycling Academy would like to thank all the parents and guardians of the students for their understanding of the implementation of these measures, as well as the effective collaboration they have maintained with the monitors throughout these months. Likewise, we publicly thank the support of the Plaza Éboli shopping centre and the facilities provided by the Pinto Town Hall for the arrival of this new normality in the activities of our institution.
(automatic translation, sorry for mistakes)