13 March, 2022
Liga de Pista de la FMC
Velódromo de Galapagar (Madrid)
The Escuela de Ciclismo Plaza Éboli did not miss the second round of the Track League promoted by the Federación Madrileña de Ciclismo which was held last Saturday in the velodrome of Galapagar.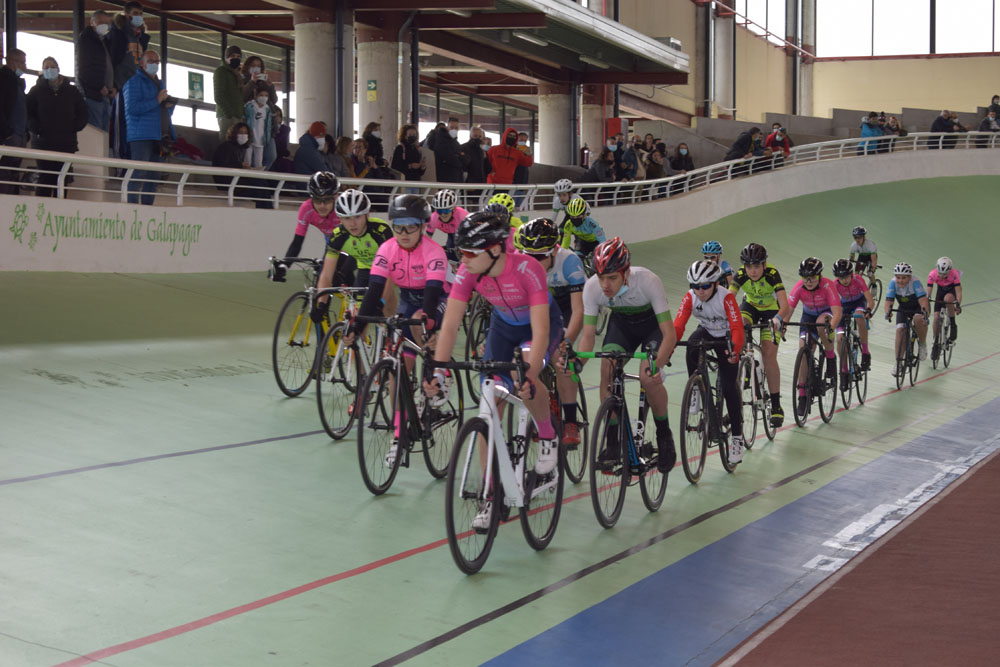 Sergio Rubio, in the Children's (Infantil) category, signed a great result by finishing third in his race. Álvaro Martínez and Miguel Sirviente also took part in this competition.
Rubio climbed the podium after finishing fourth in the 200m race, third in the Danish race, fourth in the Points race and fifth in the Scratch race.
[📷 Federación Madrileña de Ciclismo]