10 January, 2020
Although the school season runs between two years, the cycling seasons for the academy categories are held in calendar years. That is why, with the arrival of 2020, a new campaign for what is undoubtedly the purest demonstration of formative cycling on a national level is also taking place; and with the New Year, also some novelty for the Alberto Contador Foundation's Plaza Éboli Cycling Academy. A premiere sponsored by the Gobik brand.
The prestigious Murcian firm, sponsor of the Kometa-Xstra Cycling Team as well as of the formations in the categories u23 and junior, is the creator of the new clothing that all the members of the School will receive. Its design evokes previous proposals worn by the girls and boys of the academy, but with the particular stamp that Gobik always brings to all his garments.
"All the boys were enthusiastic about the new clothes, for them the day of the Three Wise Men has undoubtedly been extended. These moments are always very special for the kids," jokes Alvaro García Grande, one of the school's directors. The jersey model chosen for the Gobik catalogue is the Rocket, while the shorts will be the Avant.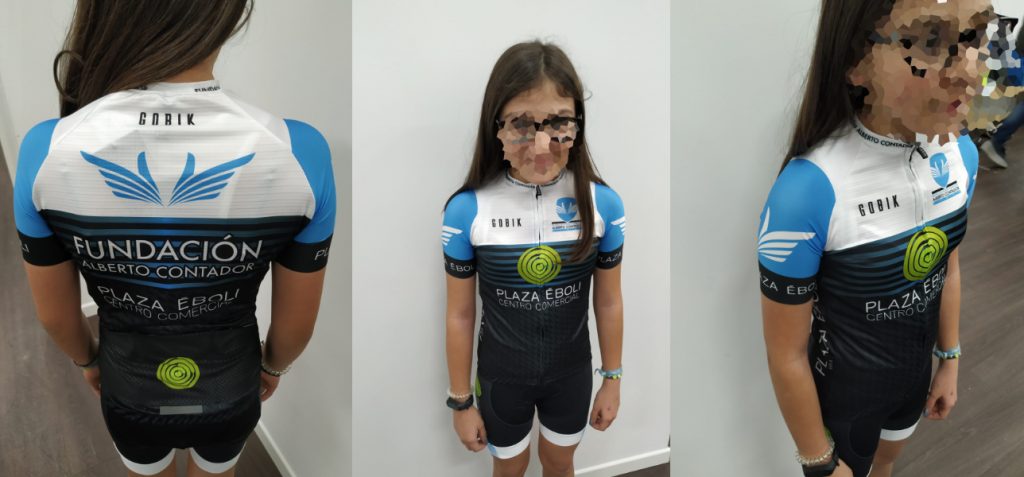 The year in the Plaza Éboli Cycling Academy has started with about thirty people registered. Any time, however, is good for anyone interested to formalize their registration and take part in the activities. This includes the federal license, the new Gobik equipment and the sessions with the monitors that total four hours a week distributed in two sessions, one on Tuesdays and the other on Thursdays).
"We always like to remember this, because we are looking for this change in a mentality that we still believe is quite widespread: at the Academy we work to promote the bicycle as a leisure tool and means of transport. It is not a competition school and it is not an exclusive school for road bikes," concludes Garcia. The headquarters of the Alberto Foundation's Cycling Academy is located on the ground floor of the Plaza Éboli Shopping Centre in the town of Pinto, Madrid.
(automatic translation, sorry for mistakes)