2 October, 2022
V Cycling Academies of Contador Foundation Race
Pinto (Madrid)
About 250 participants, almost 200 in the different federated races and the rest in the two popular races, took this Sunday morning the streets of La Tenería neighbourhood in Pinto to enjoy the fifth edition of the Academies Race of the Contador Foundation. An edition held under a magnificent weather for the practice of the sport of cycling.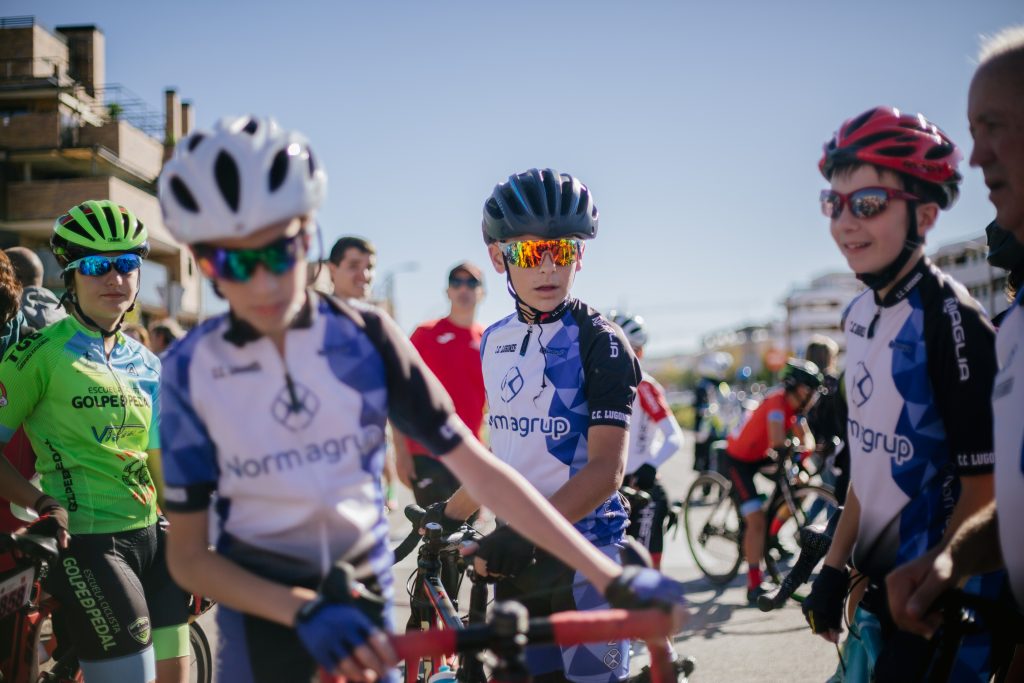 Javier Muñoz (La Escalada CC) and Paloma Moles (EC Rodríguez Magro) were the winners in the Children's category. In the Alevín category, Francisco Rodríguez (Peña Ciclista Dos Hermanas Gómez del Moral) and Vega Iglesias (Promesal CDC) won. Gonzalo Vaquero (Fuenlabrada UC9 and Carmen Tormo (Illescas CC) won in Principante, while Anselmo Moles (EC Rodríguez Magro) and Carla Martínez (Bikes Ciem CDE) were the winners in the Promesa category.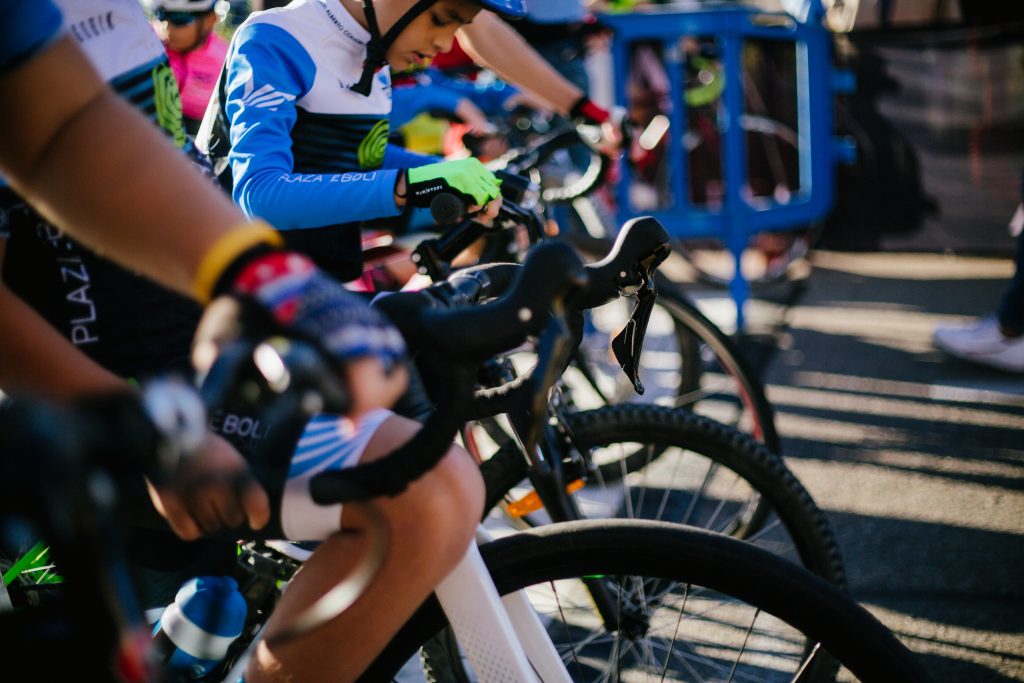 Among those registered, in addition to a large representation of almost all the schools of the Community of Madrid, there were also members of Cycling Schools from Andalusia, Asturias, Castilla-La Mancha, Castilla y León, Valencia, Extremadura, Galicia, Madrid, Murcia and Navarra.
In this edition, the registration in the fry category stood out, with 64 participants. The female participation was also very striking and interesting, with almost fifty girls in the different categories. In terms of representation, the Rodríguez Magro EC  had the most participants (24), followed by the Diego Díez Streambike from Ávila and the Nieves Cycling Club from Parla (both with 12).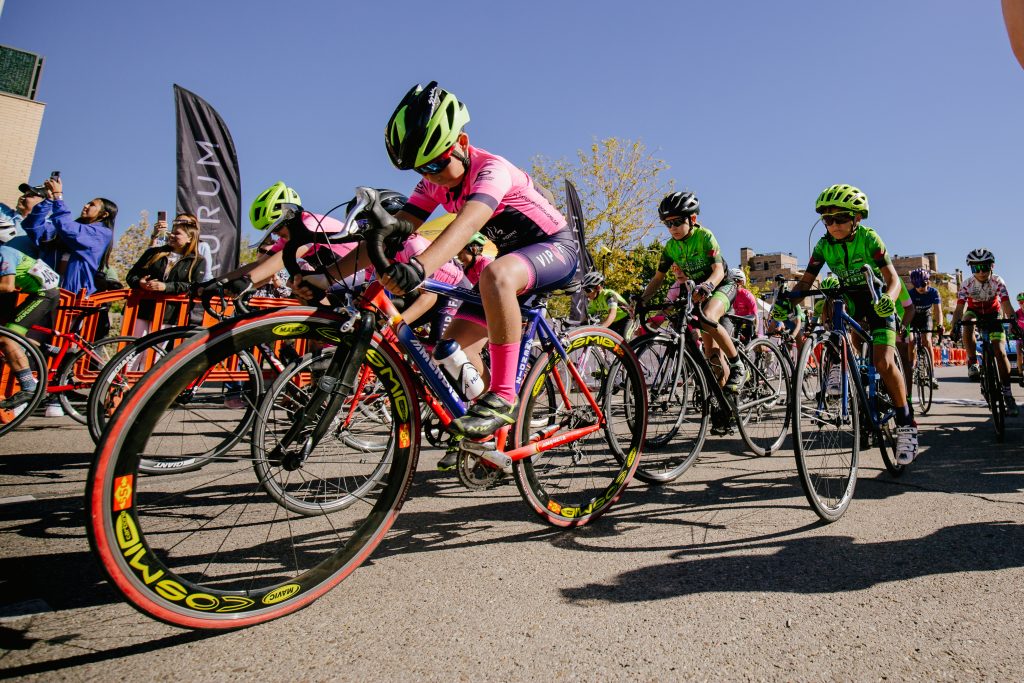 "All the editions have been special, but the 2022 edition is even more magical because we have been able to recover the non-competitive popular races that could not be held in 2021. It has been a really fabulous morning, with all those girls and boys enjoying cycling in an unbeatable atmosphere," says Paco Romero, head of the organisation.
We would like to thank all the participants for their presence in our race, especially those who have come from far away for all that this entails in terms of travel, accommodation, etc." ….. Fortunately everything went smoothly and without any major incidents, apart from the odd fall that was not particularly serious. We can't wait for the sixth edition to be held", says the head of the Plaza Éboli Cycling School, Álvaro García.
Alberto Contador, who presided over the awards ceremony, did not miss the opportunity to thank everyone for their presence and sent a message about the rewards of days like this: "Many of you have travelled many kilometres to accompany your children here today. I want you to know that all these efforts, which are many, are not just so that I can ride my bike. You are making an investment in education and values for them and for their future".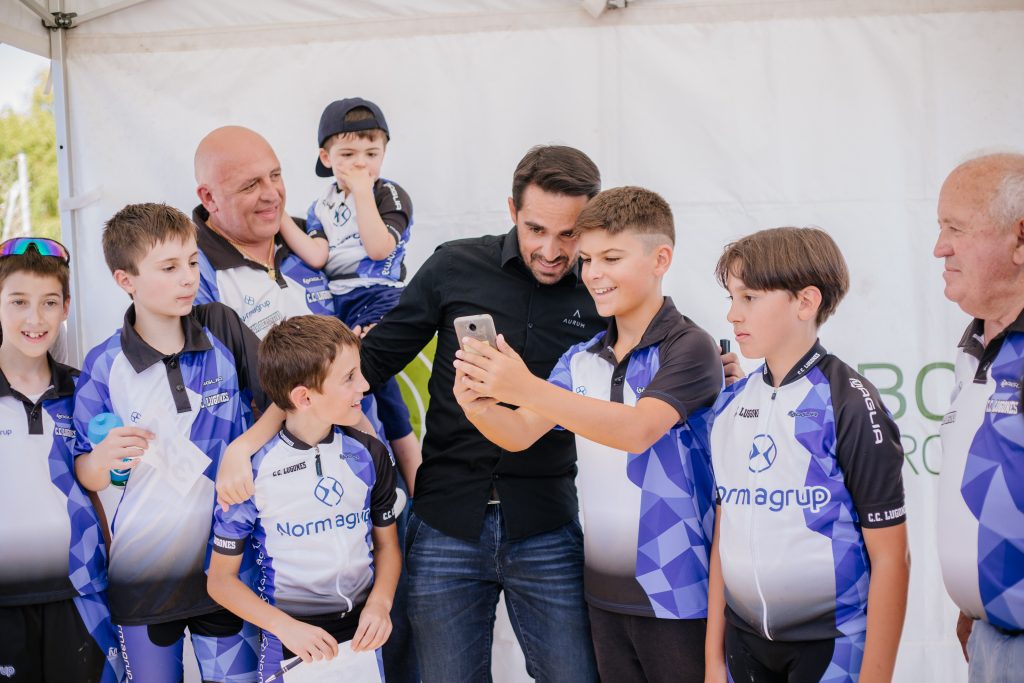 [📷 Marian Molina]