3 October, 2021

IV Carrera de Escuelas Fundación Contador
Pinto (Madrid)
A celebration of academies cycling that not even the rain could avoid. The Contador Foundation Race for Cycling Academies celebrated this Sunday its fourth edition, concretizing its return to the calendar after last year's forced break due to COVID-19. The event, the last race of the Madrid Community Cycling Academies calendar, had more than 230 registered riders and representation of cycling schools from Andalusia, Castilla-La Mancha, Castilla y León, Extremadura, Principality of Asturias and Community of Madrid.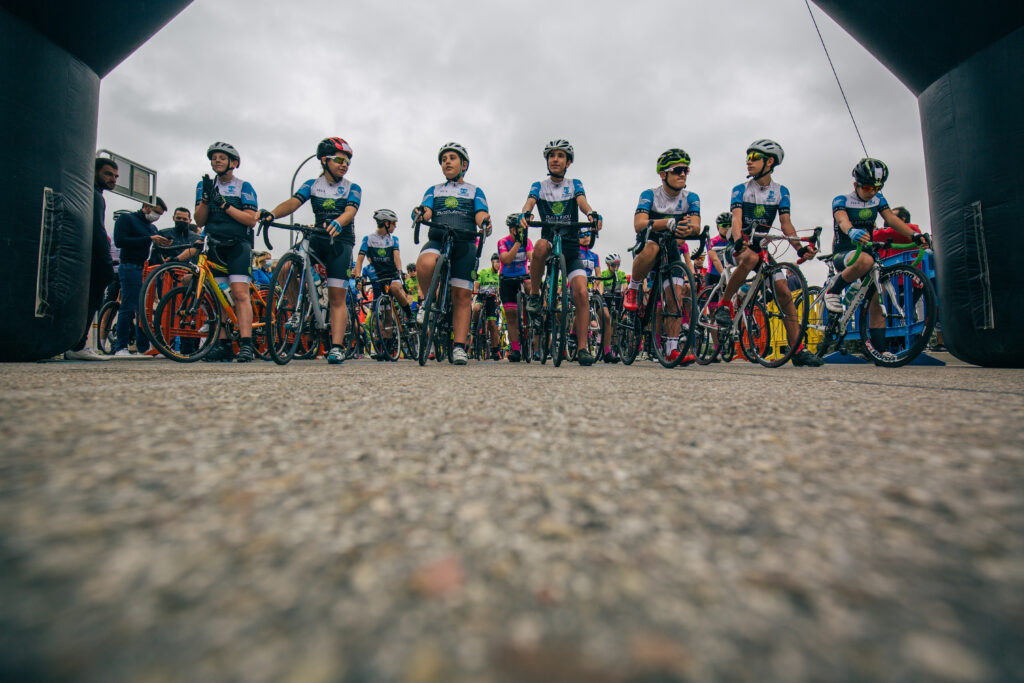 The competitions ended up being waterlogged, at times quite intense, and as a result of the action of the liquid element there were some crashes, fortunately without serious consequences.
"It's a pity that the weather was so bad, but all the participants have shown that they are real champions. They got soaked, but their enthusiasm was more than enough. This is the future. And not from the point of view of great riders, but from the point of view of people. Cycling offers some very beautiful and very important values that contribute many things to the development of children. The ability to overcome, companionship, not giving up and not giving in, getting up after a fall…", said Alberto Contador, master of ceremonies, after the races.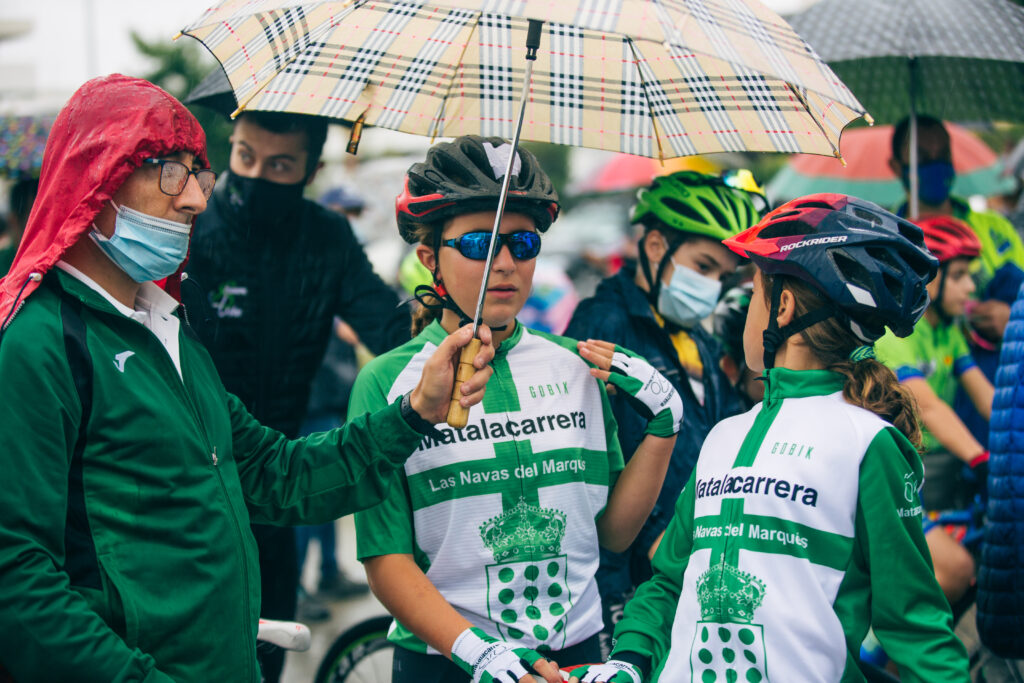 The 1.7 km circuit with the Juan Pablo II avenue in Pinto as the axis hosted again, over different distances, the development of all the races. Samuel Muñoz Yustas (Picota Bike Valle del Jerte) and Noelia Encinar Olmedilla (Rodríguez Magro E.C.) were the winners in the Beginners category. In the alevin category the triumph went to Lucas García Rodríguez (Illescas Club Ciclista) and Vega Iglesias Diaz (Caja Rural Salamanca – Promesal). Marina Carpio Pascual (Independiente) triumphed in the female Promesas category. In the men's Infantil race, the winner was Adrián Prieto de la Torre (Emico-Emi-Bembibre).
The fourth edition of the Alberto Contador Foundation Cycling Academies Race had the collaboration of the City Council of Pinto, the Plaza Éboli Shopping Centre, the E.Leclerc supermarket in Pinto, the restaurant La Barbería de Pinto, the Madrid Cycling Federation and the multinational cycling company Rotor Bike Components. Many thanks to all the clubs that attended, as well as to all the family and friends of the participants who came on a difficult day in terms of weather.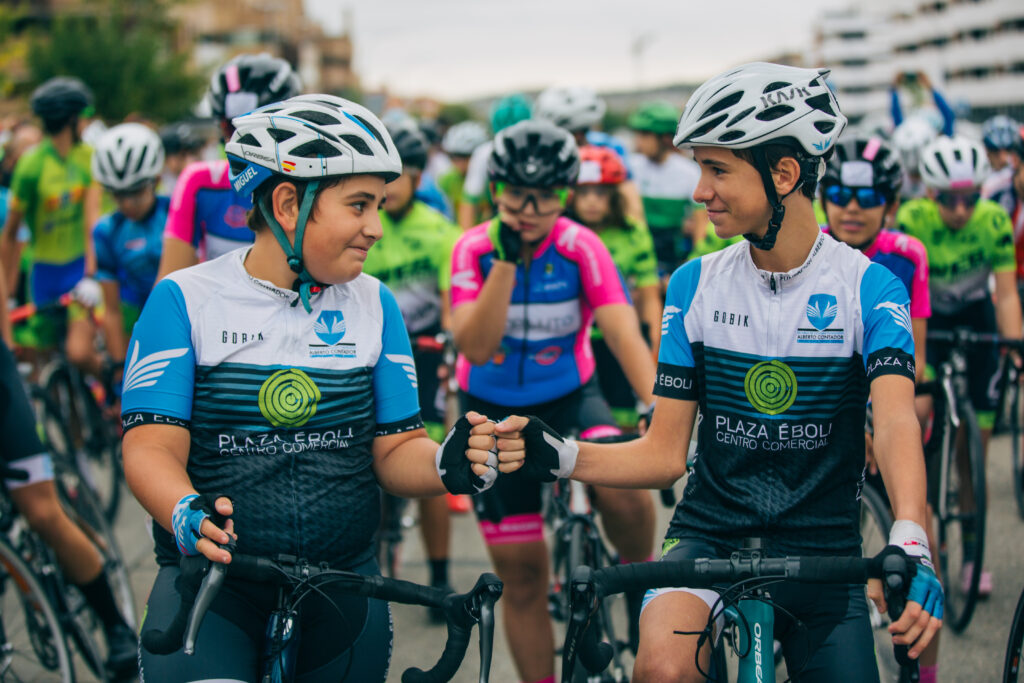 [📷 Marian Molina ]