14 January, 2022
After the break of the Christmas holidays and the occurrence of the New Year, the Plaza Éboli Cycling Academy of the Fundación Alberto Contador resumed this Thursday the development of its activities, always with start and end in its facilities in the Plaza Éboli Shopping Center in the town of Pinto, Madrid.
Although the initial plan was to return on the afternoon of Tuesday 11 January, the return was finally postponed for two days in order to monitor the start of classes and to maximise protection measures in the face of the high number of COVID-19 infections that we are experiencing these days.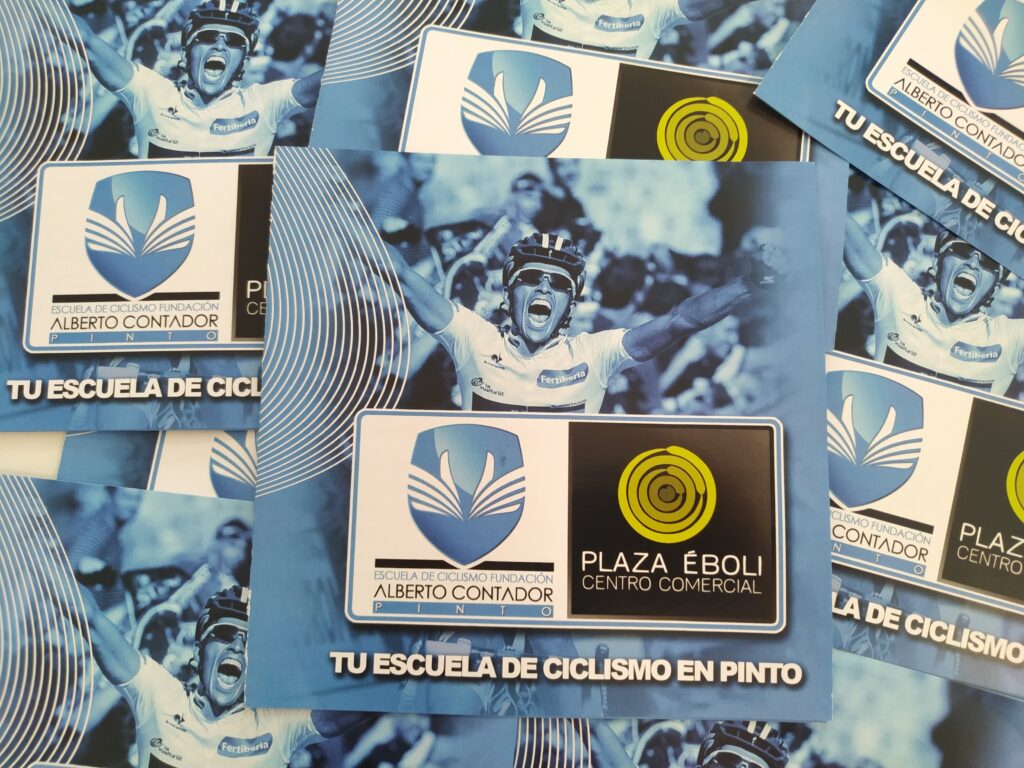 The registration period is always open. However, from the point of view of school cycling, the arrival of each new year marks the start of an intense period of licence renewals and new registration procedures. Frantic weeks in January and early February.
The registration fee for the Plaza Éboli Cycling Academy is 175 euros per year and includes the official equipment (with the signature of the Murcian brand Gobik, which also equips the ProTeam, U23 and U19 sports structures of the Foundation), the federation licence, civil liability insurance and accident insurance. Similarly, the possibility of participating in school calendar races and competitions, mainly in Madrid, although the main objective is for the kids to have a good time with cycling as an excuse.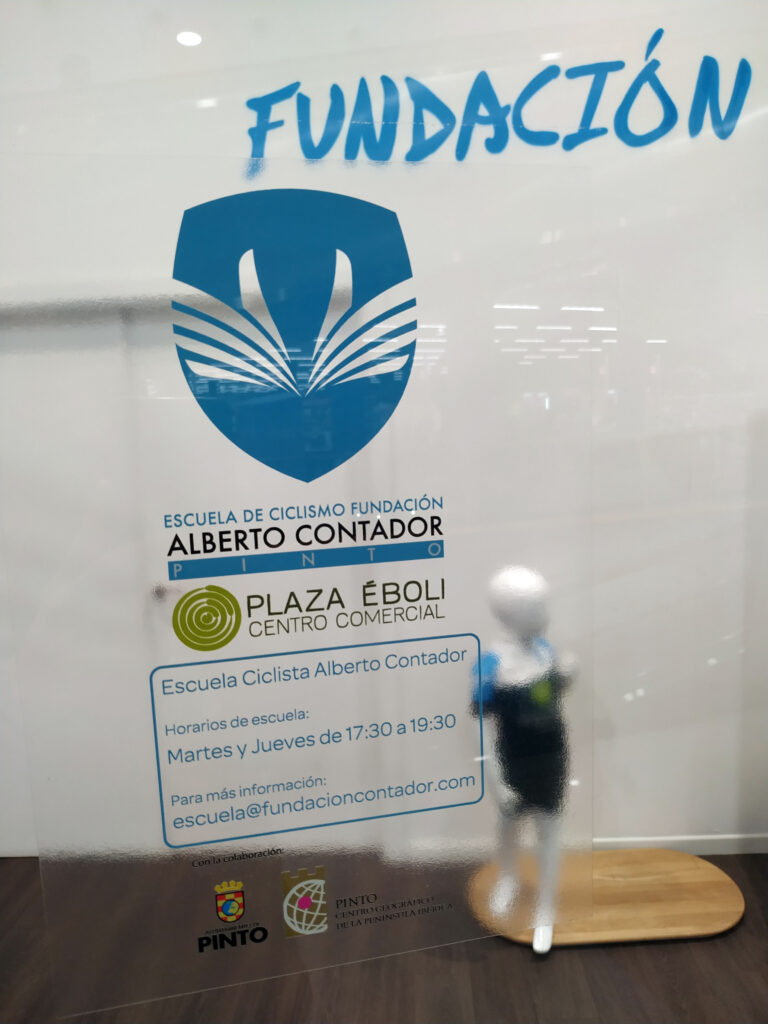 Enrolment is open to girls and boys aged between 6 and 14. The activities take place every Tuesday and Thursday from 17.30 to 19.30 hours.
The Plaza Éboli Cycling Academy began its activities in September 2013 with the firm intention of promoting the use of bicycles, both from a recreational and a more sporting perspective, and since then hundreds of children have enjoyed its activities.