28 January, 2022
Several members of the Plaza Éboli Cycling Academy of the Fundación Contador enjoyed this Friday afternoon a pleasant experience of track cycling in the facilities of the velodrome of Galapagar with the help of the Madrid Cycling Federation.
This visit, in which the Foundation's Cycling Academy shared a session with the Tr3ce Bike academy of Arroyomolinos and BikesCiem of Ciempozuelo, allowed the kids to deepen their knowledge of this discipline.
Una tarde de viernes diferente para la Escuela de Ciclismo @plazaeboli de la @FundContador, una tarde de velódromo en Galapagar de la mano de la @FMCICLISMO. ¡Una experiencia muy enriquecedora! ¡Gracias por la invitación! #EscuelaCiclismoPlazaEboli
[📽️ @Fgarciacasas] pic.twitter.com/RSAhj9U4ie

— FundContadorTeam (@FundContaTeam) January 28, 2022
Luciano Lingres, head of the Cycling Academies Commission of the Madrid Cycling Federation, was in charge of giving a class in which the young riders received some basic notions that they were later able to put into practice riding on the Madrid ring.
These visits are part of the campaign to promote track cycling among school-age cyclists in the Community of Madrid. Since the beginning of the year, girls and boys from UC Fuenlabrada and the Club Ciclista Nieves – Entrenamiento Ciclismo – CentrePoint de Parla have also had this opportunity.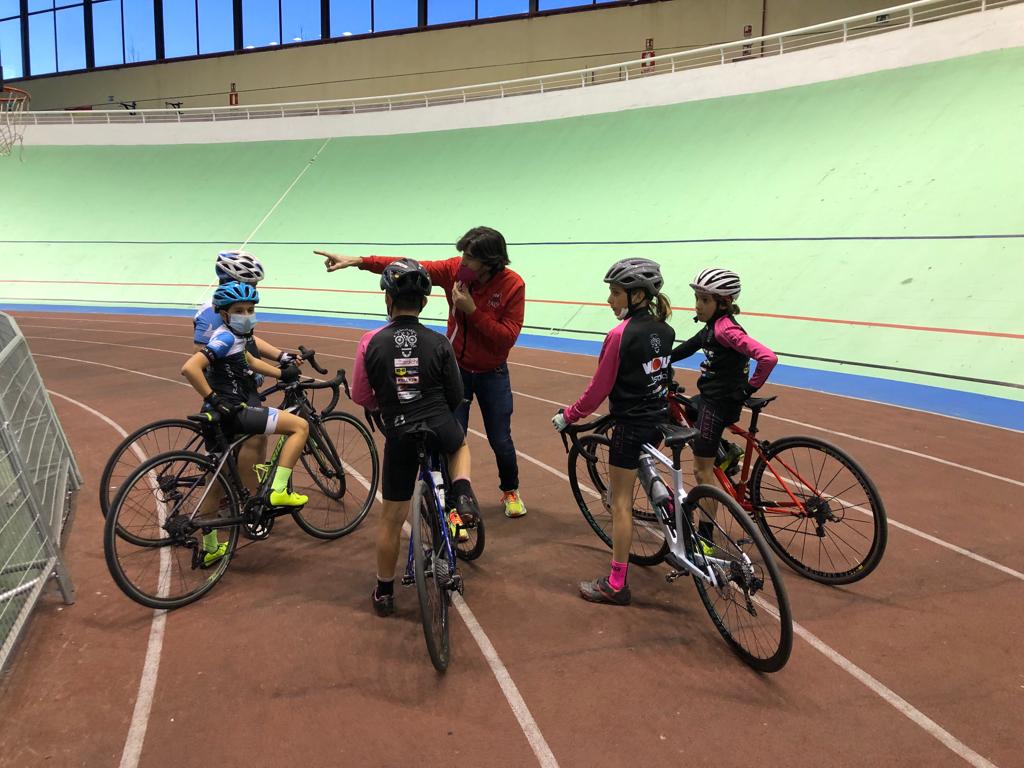 [📷 Federación Madrileña de Ciclismo]